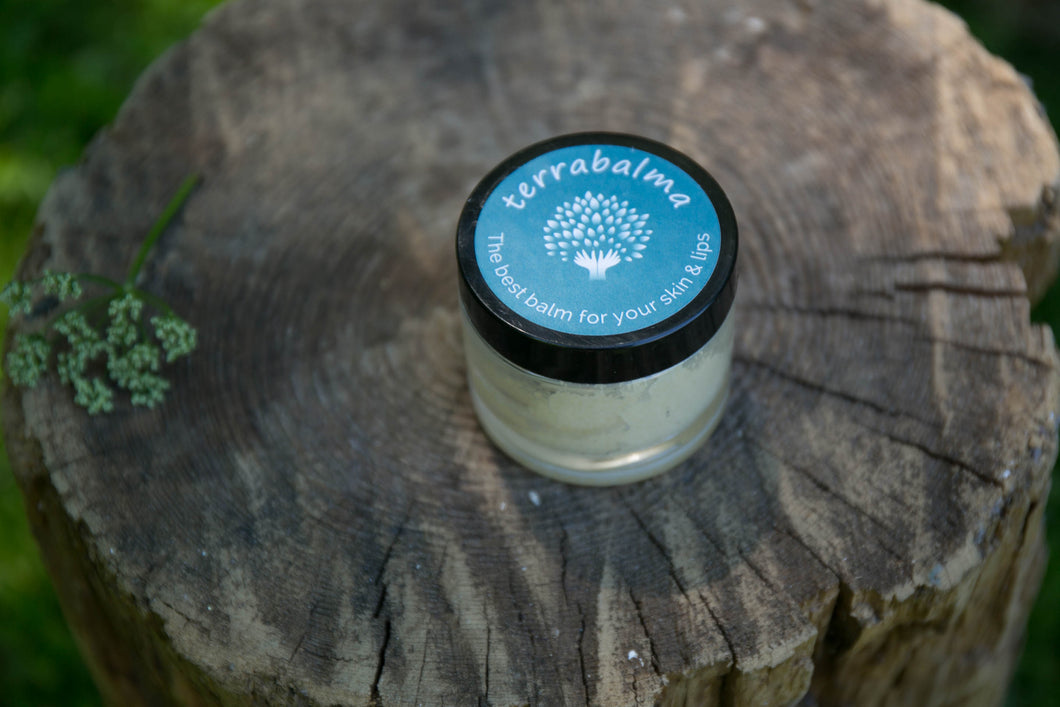 Terrabalma in glass
Regular price $10.00 Sale
We first discovered this balm at our local farm store and quickly became huge fans, so we approached the maker to see if she'd be willing to partner with us.
Turns out she's a licensed physical therapist and wound care specialist, who developed this product in response to her client's needs. 
Whether we're using it to protect against windburn during ski season or slathering our hands after doing the dishes, it has become popular among every member of our family.
Since we started Vermont Crafted, we've received reports back from happy customers who've used it on children with eczema, diaper rash or colds; a farmer who encountered a nasty rash from poisonous parsnip; even a dog's dry nose and paws!
Coconut oil, Extra Virgin Olive oil, Shea butter and Beeswax are infused with Calendula, Lavender and Vanilla to deeply nourish and moisturize your skin.
Packaged in glass exclusively for us!   
2 oz. jar size