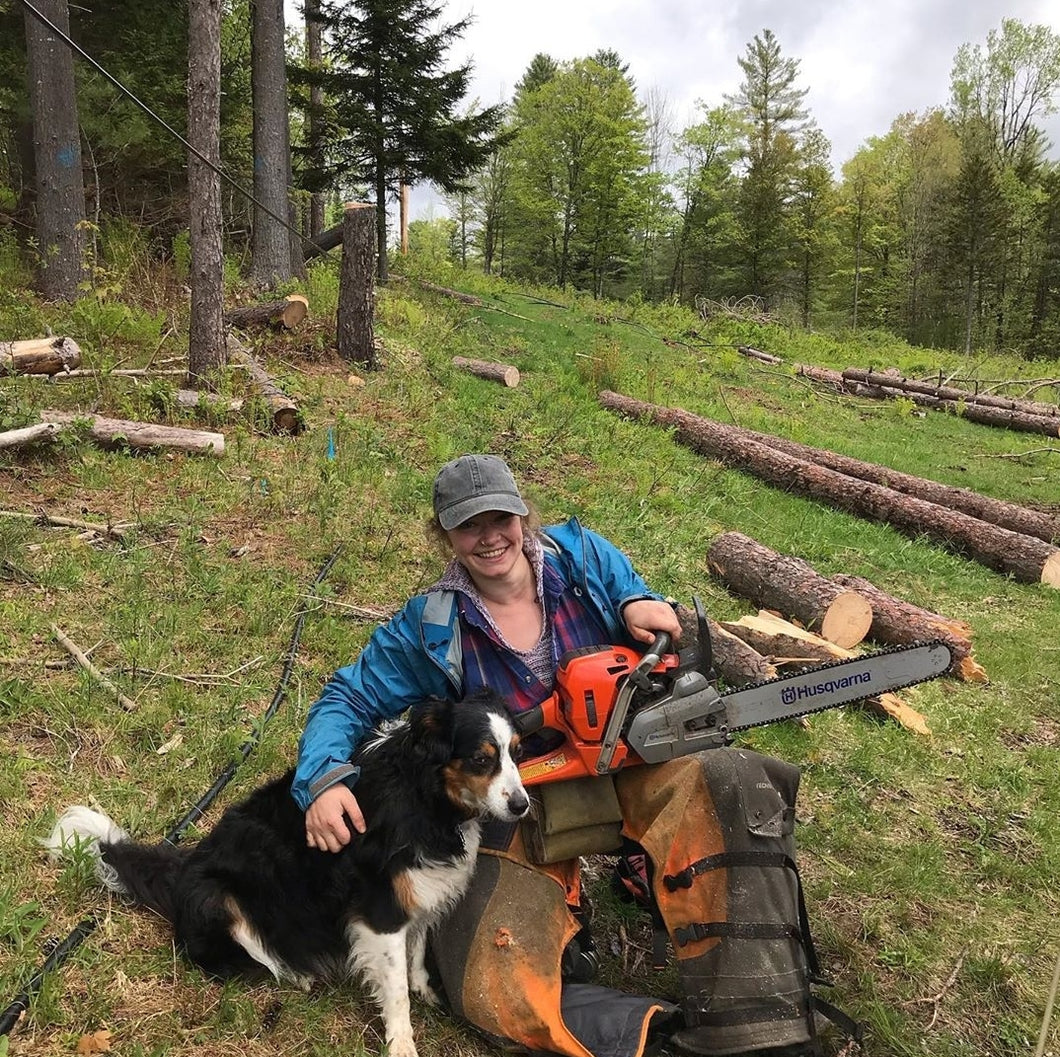 Introduction to Chain Saw Safety and Operation for Women
Regular price $50.00 Sale
Would you like to learn how to harvest your own firewood or clear a path?
Come join a supportive group of women and learn the basics of chain saw equipment, safety and working methods.
We'll also practice basic axe work and can incorporate other skills depending on the interest of the group.  Taught by Carl Russell of Earthwise Farm and Russell Forestry Services.
Tuesday, October 1st from 10AM-1PM at Pig Hill Farm in Hartland.
(directions and address will be sent upon registration)
Note: this is not a substitute for the Game of Woods series taught by Northeast Woodland Training. We plan to host that series in the spring, but given the investment that requires the feedback we've received is that many would like a more basic introduction first to determine whether it is something they'd like to pursue. Come join us!
(Photo of Carl's awesome daughter, Tuilelaith, as photographed by her mother and awesome farm mentor Lisa McCrory @earthwisefarm.)