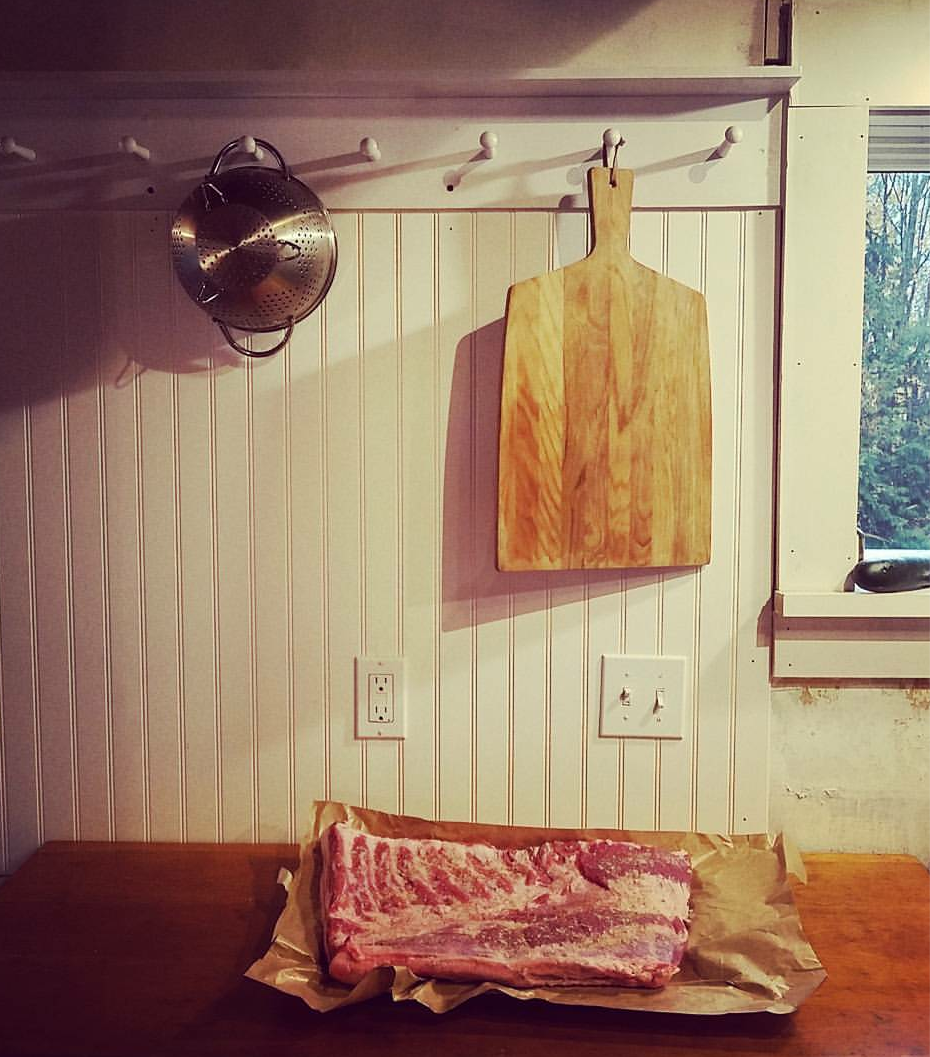 Intro to Cured Meats
Regular price $55.00 Sale
Intro to Cured Meats
Did you know cave paintings in Sicily provide evidence of meat curing as early as 40,000 BC?
Join Andrew Plotsky of Stitchdown Farm to explore traditional methods of meat curing & preservation for the home kitchen.
We'll discuss butcher cuts, cures and brines, smoking, storage and more.
We'll sample a variety of cured meats (bacon, guanciale, prosciutto) and rillettes. We'll also walk you through the preparation of homecured bacon and brine a leg roast.
More and more, American cooks are turning to home cured meats so they can be free of the chemicals used for commercial preservation (to which many are increasingly sensitive or allergic).
Come join us as we demystify the process, alleviate concerns, satisfy your curiosity and your palate! 
Sunday, December 3
2pm – 4pm
$55
Located in the Village of Woodstock, VT. 
Address will be provided to those who register.