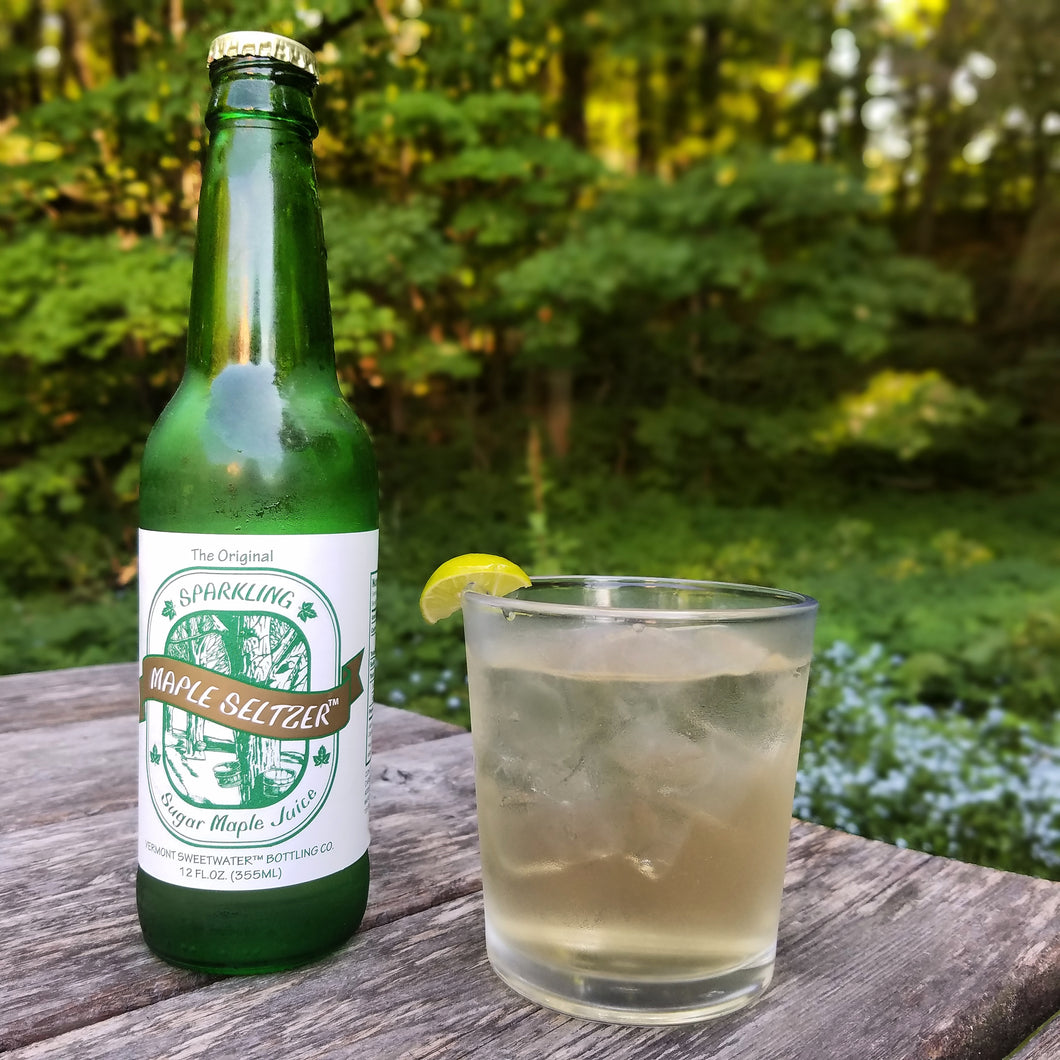 Sparkling Sap - Vermont Sweetwater Bottling Co.
This is one of the very first products we fell in love with upon coming to Vermont and it's still one of our favorite treats.
Today, there are a lot of "maple water" products on the market. We've tried them all, and we think this one comes the closest to tasting like what comes straight from the tree.
Sap is harvested from maple trees, carbonated and bottled by this family-owned company in Poultney. Nothing could be more refreshing on a hot summer day. The natural mineral and electrolyte profile means it's wonderful for upset stomachs or post-workout recovery. It's also a superb cocktail mixer!