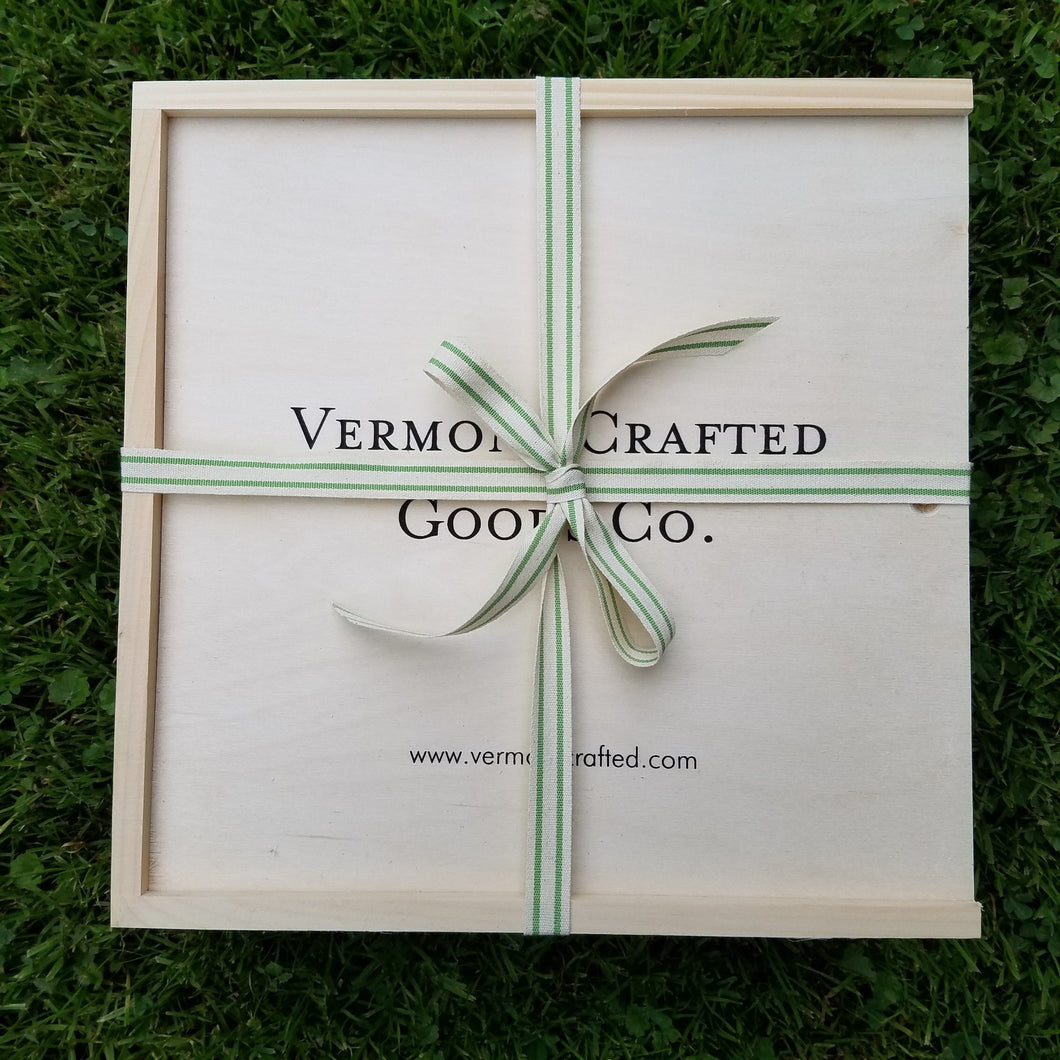 Seasonal Box Subscription
Regular price $375.00 Sale
Whether you're a regular visitor or one who aspires to connect more with the state, a seasonal box subscription guarantees you a year's worth of unique, handcrafted items all made right here in Vermont. And as an incentive, you'll save $25! This purchase means you'll receive one each of our Summer, Fall, Winter and Spring boxes, commencing with the season in which you purchase the subscription. 
Note: a wood box will be included in your first order, and seasonal contents will be shipped in a recycled kraft paper box thereafter.
Shipping will be charged separately at time of mailing, at our flat rate of $15 per box.